We are open for curbside shopping from 11:30-4 pm Monday thru Saturday... you also may book 1/2 hour private appointments Tuesday thru Friday from 10 until 11:30 am and again in the afternoon from 4 to 5 pm.

We have also made accommodations for our idea of Window Shopping! The middle window on the North side of the shop can be set up for you to view your purchases before paying! Works very well for curbside!

We wish to keep our visitors, staff and community as safe as we can and will be tailoring our availability and hours to suit. When entering the store please wear your mask.. we will have some on hand should you forget yours at home! We want to assure that all our staff remain safe!


The "Keeping Room" was the large central room in the homes
of settlers during the early colonial days.

It was here that the pioneer family would cook, eat, and entertain;
a warm place where people talked and learned and lived.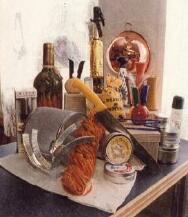 The toy store for cooks and chefs
If you are a "kitchen-store-junkie" or love to cook or bake,
your trip to The Keeping Room, the kitchen store in Dundas,
will be like stepping into a toy store made just for you.