We have lots of space for 6 guests at a time. Masks are required. Sanitizer is at the door upon entering unless you have your own. We open the door for our guests on both entry and upon leaving so that you don't have to touch the handle. Curbside shopping is still available.
Monday: Saturday 10:00am-5:30pm
Sunday: noon-4:00pm
The "Keeping Room" was the large central room in the homes
of settlers during the early colonial days.

It was here that the pioneer family would cook, eat, and entertain;
a warm place where people talked and learned and lived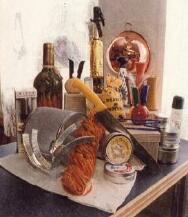 The toy store for cooks and chefs
If you are a "kitchen-store-junkie" or love to cook or bake,
your trip to The Keeping Room, the kitchen store in Dundas,
will be like stepping into a toy store made just for you.